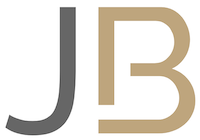 Freelance Web & App Developer in Brighton with expertise in both web design and mobile app development, along with solid UI/UX Design skills. Offering a wide range of web and app development services, such as bespoke WordPress sites, eCommerce platforms, iOS and Android apps, plus web and UX design.
Working with James is a pleasure, he is an incredibly hard-working, efficient developer who just-gets-things-done. I'd recommend him to anyone.
Liam McCabe
Technical Director - Code & Wander
It was a pleasure working with James. Speedy delivery of a little project we needed completing. Ended up requiring a couple of workarounds which were sorted quickly. Communication was excellent, emails to the point. Really appreciated.
Shaun Louis
Founder - The Care Partnership
Very professional, polite and excellent communicator. James did an amazing job for my business and I would not hesitate to use his services again.
Sam Naji
Founder - SJN Insights
Top Developer!
James built a website for us and I could not recommend him any higher. He was highly professional, pleasant to work with and also super helpful. I would not hesitate to book him again for my next project.
Jana Pettersson
Associate Director - Purpose
Our business relies on James to maintain a mission critical legacy system. With minimal handover time or guidance, he quickly got to grips with the tech stack involved. He is personable, reliable, and his standard of work is first class.
We wholeheartedly recommend his services.
Jonathan Cherry
Founder - Stitch Group
James has done a number of development tasks for us on the Brandwatch web team over the last few years. He's always been a pleasure to work with - a solid developer as well as been extremely personable. We'll be using him again in the future for sure.
Pete Rundle
Web Team Lead - Brandwatch
James is a fantastic developer and has always delivered on every project. We have used him for years and will continue to do so. Extremely polite and extremely effective.
Strongly recommend him.
MRMC Admin
Mark Roberts Motion Control
James is very talented and I would highly recommend him to anyone.
Thank you James for all your hard work!
Luke Dejahang
CEO - Crown Pavilions
The best in the business!
We have now committed to a second project with James as he has proved to be leagues ahead of the many other web designers and developer we have worked with in the past.
Nathan Davies-Pugh
Director - Brittain Marketing
Finally, a web developer who never disappointed us
James has always provided good solutions to our web challenges, in a timely manner and frequently pro-actively.
George Pór
President - Campus Co-Evolve
James built my full eCommerce website designed with mobile use in mind to such a point it feels like using an app. I will continue using James for future updates and I would have no hesitation recommending his work to anyone.
Didier Penine
Excellent support and extremely imaginative ideas, James has also given 1st class telephone support over the past years.
We are not a large company but consider James as a valued member of our team.
Kevin Sherwood
excellent service. great value. ultra reliable.
Philippe Epifanoff
Director - Supaphoto Ltd
Recent Clients
Worked on web and app projects for a large number of reputable clients over the years, including United Nations, Purpose, Brandwatch, and Nikon.